(WOMENSENEWS)–Maybe Mrs. Dieder did not think I could read. A worn rectangle of beige carpet marked out the parameters of our reading circle. We sat on the floor in the dull winter light of her second grade classroom, textbooks heavy in our laps, waiting for Neil Machever to pronounce the words on the page so that Erin Troncati, cross-legged next to him and furiously chewing the ends of her blond hair, could read the next sentence.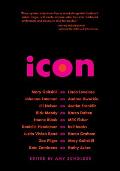 The class displayed their agitation with bouncing knees and rolling eyes as Neil pulled his eyebrows close together and frowned. With the spark of impatience that even today prompts me to sigh loudly (when someone takes too long to put their groceries on the rubberized belt or holds up the movie ticket line when they refuse to put down their cell phone), I hung my head and in a low but audible voice mumbled, "Puerto Rico."
Mrs. Dieder, sitting in a chair that may as well have been a throne, turned her round face toward me, pushed her gold wire glasses higher up on her nose and said, "Pardon me,
Ms. Henderson? Did you have something to say?" Her gray curls shook around her face. Red splotches traveled up her neck. I was surprised to hear my name come out of her face. She had never called on me to read.
"PUERTO RICO," I said loudly, pronouncing it "poo-AIR-tow REE-coh" with the same accent I had heard on a commercial when I watched TV after school. Didn't Neil watch TV? Didn't his mom sit with him at night and look at the brightly colored countries on the globe, or read him books about kids who did not live in Greenwood Lake, N.Y.?
Mrs. Dieder turned her lips into a straight line tight against her teeth and waited a moment before lifting her eyebrows, saying, "Yes, that is how you pronounce it. Erin, continue."
I was full of the pride of accomplishment even if it was not reflected in the faces around me. My classmates kept their heads down but raised their angry eyes in my direction, scowling at me for breaking the cardinal sin: do not make the most popular boy in class feel stupid, especially if you are black and a girl.
Only One Factor Important
That I was black was more important to my classmates than any other fact of my life. No one cared that I loved playing on the swings at recess, or that I memorized all the words to the Vincent Price part of "Thriller." I got pretty good air when I jumped from the monkey bars, even if landing on the concrete underneath sometimes hurt my hands as I touched down, and I could braid my Barbie's hair really good. I could have shown them my collection of Garbage Pail Kids cards, and I would have shared the handful of five
cent Hubba Bubba pieces I was allowed to pick out at Hanley's corner store on Saturdays if they let me.
"Nigger," they said. "My mom says you're a nigger."
"Why is your hair like that?"
"My dad says black people come from Africa. Are you from Africa?"
They did their best to remind me that I was a square peg in a round hole, as if they could bully the blackness out of me. No one thought to stop them, not even our teacher.
To call the place where I grew up "predominantly white" is an understatement. My family settled there when my New York City–born grandparents, eager to leave the political turmoil of 1960s Harlem, found a sleepy town where they thought they could raise their kids. Since my mom went to school there from the time she was 9 years old, she knew firsthand the racial hostility I would face when she enrolled me in kindergarten a year early, but she was a single mother unable to keep up with my growing curiosity about the world. Not much had changed in the 20 years since she attended middle school. The world may have started to accommodate diversity, but the people of our sleepy town did not.
I learned about race from the outside in, caught in the crosshairs of intolerant, sheltered people, unable to understand why my skin color precluded me from having teachers pay attention to me in class, from making friends or from having the same hopes for my life that other children had. I didn't have the language to explain how these childhood experiences shaped my life until half of it was over and I'd already moved far away from Greenwood Lake. I didn't understand how my own story fit into a larger cultural experience until I read bell hooks.
Discovering bell hooks
bell hooks was inaccessible to me in a school system that excluded women and minorities from its history lessons, but I found her when I went to college in 2006 at the age of 30. A cultural critic, writer and academic feminist who writes in an approachable, nonacademic way, hooks changed the landscape of feminism when she wrote "Feminist Theory: From Margin to Center," a book that moved the discussion from empowerment for middle-class white women toward a more inclusive feminism by criticizing the feminist movement for routinely excluding minority voices. She wrote that book when she was still in college and published it in 1984, the same year my classmates were calling me a "nigger."
Obviously I would not have been able to understand her work in 1984. But when I read the first chapter of "Feminist Theory: From Margin to Center" I felt like she'd been waiting out there, to help me make sense of my life. Understanding her was crucial to reigniting my feminist identity; finding her at all was a miracle.
Ironically, we read hooks last in my women's studies class, after the instructor taught us about the legions of historically important white feminists. Hooks' take on liberal individualism and the "one-dimensional perspective on women's reality" finally put words in the way of my feelings about belonging to a group that didn't seem to want me as a member:
"Like Friedan before them, white women who dominate feminist discourse today rarely question whether or not their perspective on women's reality is true to the lived experiences of women as a collective group."
hooks wasn't condemning whiteness, but using her own life as a way to shine a light on the importance of what it means to claim feminism for women who can't access it in the same way.
Danielle Henderson's work has been featured in various publications including The Guardian, Vulture and Cosmopolitan. She created Feminist Ryan Gosling blog before leaving academia forever. Amy Scholder, editor of "Icon," was the editorial director of the Feminist Press for six years. She has also served as editor in chief of Seven Stories Press, U.S. publisher of Verso, founding co-editor of HIGH RISK Books/Serpent's Tail and editor at City Lights Books.
For More Information:
Buy the Book, "Icon":
http://www.powells.com/partner/34289/biblio/9781558618664?p_isbn
Would you like to Send Along a Link of This Story? http://womensenews.org/2014/10/bell-hooks-reignites-a-writers-feminist-identity/